SATURDAY SESSION RECAP: PHONY PPL
A beautiful summer day for another Saturday Session at SUPRA NYC with a very energetic and fun group of cats that go by the name of PHONY PPL.
Although the heat may have went down in the big city and the mysticism of the summer solstice is over and done with, it got really hot down on Prince Street  at SUPRA NYC during this week's Saturday Session when the PHONY PPL started performing and doing their thing for the crowd that came to watch, listen, and have a good ole time with the SUPRA NYC gang. Vocalist Sheriff PJ took the crowd out of their seats and down the tracks with songs like "I Wish I Was A Chair," and the internet favorite, "If This Is How Love Feels," all while the rest of the crew was either making beats, singing the chorus, dancing, and just getting down to the sounds of the PHONY PPL. Here are a few photos by Pete (aka The Wasted Talent) that captured some of the madness.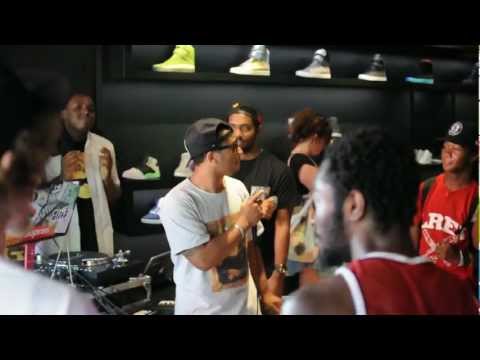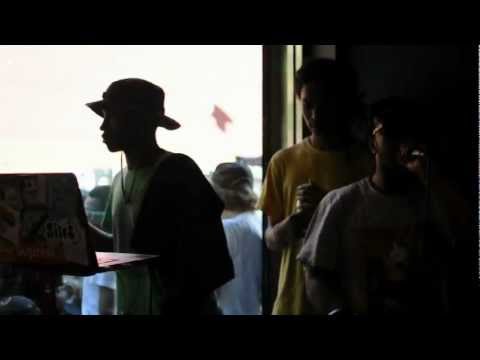 The weather was on our side today and we were able to enjoy the music PHONY PPL churned out and we had the honor of meeting and hanging out with Mr LaPilusa himself, Joseph LaPilusa, as well as Josh from 10DEEP, Dante Ross, and a host of cats from downtown and all around.
Joseph and Mike LaPilusa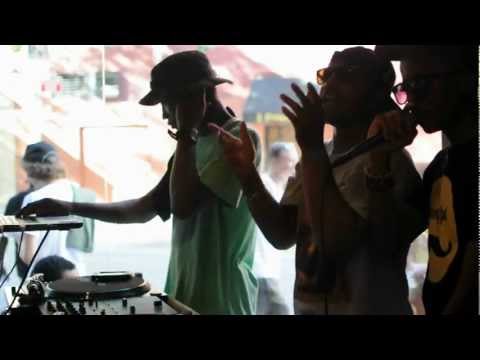 Stay tuned for next week's SUPRA Saturday Session with Matt Lyfe and Schott Free. Shout out to Dante Ross again and again for hooking these Sessions up and turning it up on Prince Street for SUPRA NYC.